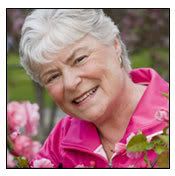 Although most families want to keep their loved one at home, there are times when adult day care services can provide caregivers with respite care and patients with socialization, cognitive stimulation and friendship.
Good candidates for adult day care services include those with early to mid stage Alzheimer's disease; those that can no longer be left alone; those that require structure with their day to day activities; and those that are isolated and could benefit from companionship.
The National Adult Day Services Association (NADSA) suggests that you ask the following questions when searching for an appropriate day care center:
Who owns or sponsors the agency?
How long has it been operating?
Is it licensed or certified? (If required in your state)
What are the days and hours of operation?
Is transportation to and from the center provided?
Which conditions are accepted (e.g., memory loss, limited mobility, incontinence)?
What are the staff's credentials, and what is the ratio of staff to participants?
What activities are offered? Are there a variety of individual and group programs?
Are meals and snacks included? Are special diets accommodated?
Most adult day care centers are open Monday through Friday and usually serve snacks and a nutritious meal. Daily activities are likely to include arts and crafts; music; mental stimulation; gentle exercising; current events; and birthday or holiday celebrations. For more information about Finding Balance,  Stress management & Coping,  Effective Communication & Caregiving strategies, consider Coaching for caregivers.
Elayne Forgie, CMC,President/CEO
www.ElderCareathome.org
800-209-4342