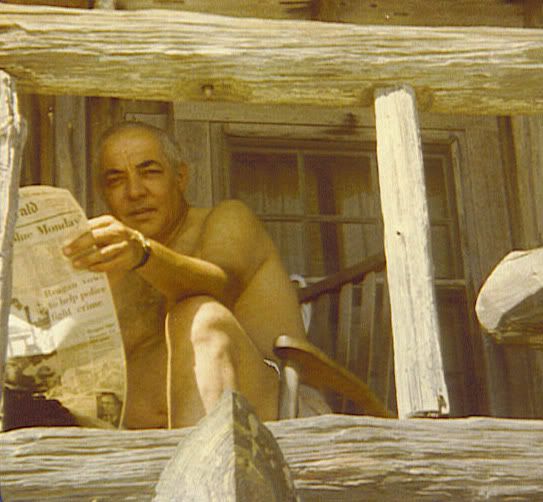 Over the past two days I have had the most wonderful experience working with a patient and his family while filming a special on caregiving. The first day was long and exhausting. A film crew, cameras, questions and lots of strangers made for a very stressful situation. My patient, who I'll call Mr. Smith, was amazing. His family was accommodating, patient and amazingly open about the struggles and challenges they face as they try to keep him at home with his wife and close to his family.
One of my recommendations was to introduce music to Mr. Smith's daily routine. We discovered that he loves banjo music and Glen Miller. Today we filmed Mr. Smith and his family as the banjo music began to play and Mr. Smith's world suddenly changed. It was incredible. One minute he was sitting in his favorite chair and the next, he jumped up, grabbed me and we started to dance. The smile on his face lit up the room and his laughter was infectious! Although his wife and son were so touched that they began to cry, Mr. Smith was clearly enjoying every moment of our little surprise. I handed him off to his wife who then danced with her husband for the first time in many, many years.
I used that time to reflect on how something as simple as a song, can transport a person with dementia back to a happy time and place. Later, we looked through old family photos and listened as Mr. Smith was able to laugh and reminisce about the stories behind the pictures. His family clearly enjoyed hearing him recall those times and they were glad to learn some tips on how to preserve those memories for generations to come.
To sum it up, "You never know when the memory you are making, the photo you are taking or the story you are telling will be the treasure you leave behind. " ——-Elayne Forgie 12/18/08